Customer Testimonials and Reviews
All Natural, High Quality, Full-Spectrum, Tinctures and Salves!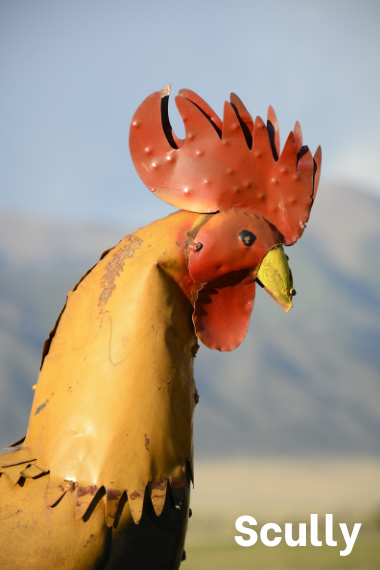 I love our products but I'm always curious what others think. Tell Scully your thoughts about our Boot Ranch Farms products!
Kristi O, DVM says, "I have been using CBD in my practice for the last 8 years and Boot Ranch Farms CBD has been an integral part in transforming my integrative veterinary practice and patient care. I have found it to be superior to any other product on the market. You can feel the love and the care that the plants have received in each and every bottle. I love this product!"
My name is Margaret S. I have a good friend who heard me talking about some of the aches and pains of getting older. He recommended that I try your product (CBD salve) for pain relief. I am amazed if I put salve on my elbow and my knuckles there is no pain. YOU GUYS HAVE A GREAT PRODUCT. Thank you and have a blessed day!!!
Robin C. says, "I suffer from Rheumatoid Arthritis and the Boot Ranch Farms salve has changed my life! Before I started using it, I could barely close my hand sometimes. Now that I use it regularly my hands have improved tremendously. Seriously recommend Boot Ranch Farms to anyone and everyone!
Have been applying regularly to break up scar tissue from a recent surgery and reduce the size of a rather lengthy unsightly scar. I have been applying the ointment for several weeks and have noticed significantly better results compared to a product I had used previously from another manufacturer. The inflammation and scaring reduced considerably and the aching pain I experienced at night has subsided so I sleep a lot better. I will be re-ordering from Boot Ranch going forward! – DW
Have large visible scar from surgery 7 months ago and have been applying Boot Ranch suave for the last 2 months. I can' t believe how much the scar has faded since applying their CBD suave. An unexpected result was how much it soothed the inflammation on the back of my fingers from an eczema outbreak.
-Warren J
Scott K. says:
I have Thoracic Outlet Syndrome that causes chronic pain, sleeplessness, atrophy, muscle wasting to name a few. After searching for alternatives to what doctors were offering me, which were dangerous concoctions of highly addictive pharmaceuticals, I came across CBD. I've tried many manufacturers, and varieties of CBD, and I was not having any success but kept reading positive stories about it. A good friend sent me a bottle of Boot Ranch Farms CBD. The first week I didn't notice much change and I began to feel helpless, but I kept taking it. My chronic pain in the first 2 weeks went from a 4-7 to a 3-5. Fast forward 3 years, my pain now is barely a 1-1.5. My pain has become manageable and life enjoyable again. I used to only be able to sleep flat on my back with no pillow. I couldn't even be touched on my left side. Now I'm able to get a full night's sleep, and am able lay on any side of my body. Thank you, Boot Ranch Farms, for giving me the ability to live a happier, healthier life. I would recommend this product to anyone who has pain, depression, anxiety, PTSD, or anyone who wants to get the healthy benefits from CBD. There are many benefits to CBD; do your research and be informed. You don't have to take harsh pharmaceuticals to get lasting results.
I have tried many products over the years looking for relief for my arthritis with little success. I didn't have much hope of your salve easing the pain. I must tell you I was pleasantly surprised. The salve has relieved the achy pain in my joints. I would recommend this product to anyone with arthritis or any type of pain. -Lauretta S.
Am so excited with your salve and tincture I needed to let you know. I have rheumatoid arthritis and fibromyalgia. That being said, I spend a great portion of my day in pain. Using the tincture in addition to the salve takes the deep pain away.
-Brenda L.
Thank you for making this product. I suffer from depression and anxiety and have been using your tincture for the last 2 months. I feel less anxious and depressed and I know it's working because others around me (my family) have noticed the change. Thanks for actually making my day better.
-Grace M.
Let me start by saying the combo pack should be renamed the Party pack! I suffer the absolute worst arthritic knee pain. It is arthritis meets restless knee syndrome. As soon as I apply the Boot Ranch Farms CBD salve the pain starts to subside and fades away. This is a lifesaver! I use the tincture to ensure a peaceful nights sleep. I highly recommend this product. Thank you Boot Ranch Farms.
-Rosemarie A.
During a challenging ski season in 2022, my knees began aching due to firm snow conditions. I started using Boot Ranch Farms CBD Salve mid-season. The daily aching in my knees subsided and I finished the season with minimal pain and swelling. I've treated sunburns, wrinkles, muscle soreness and dry skin with BRF CBD Salve. For general everyday use or targeted affected areas, BRF CBD Salve is my go to and lives in my backpack
-Jodie P.